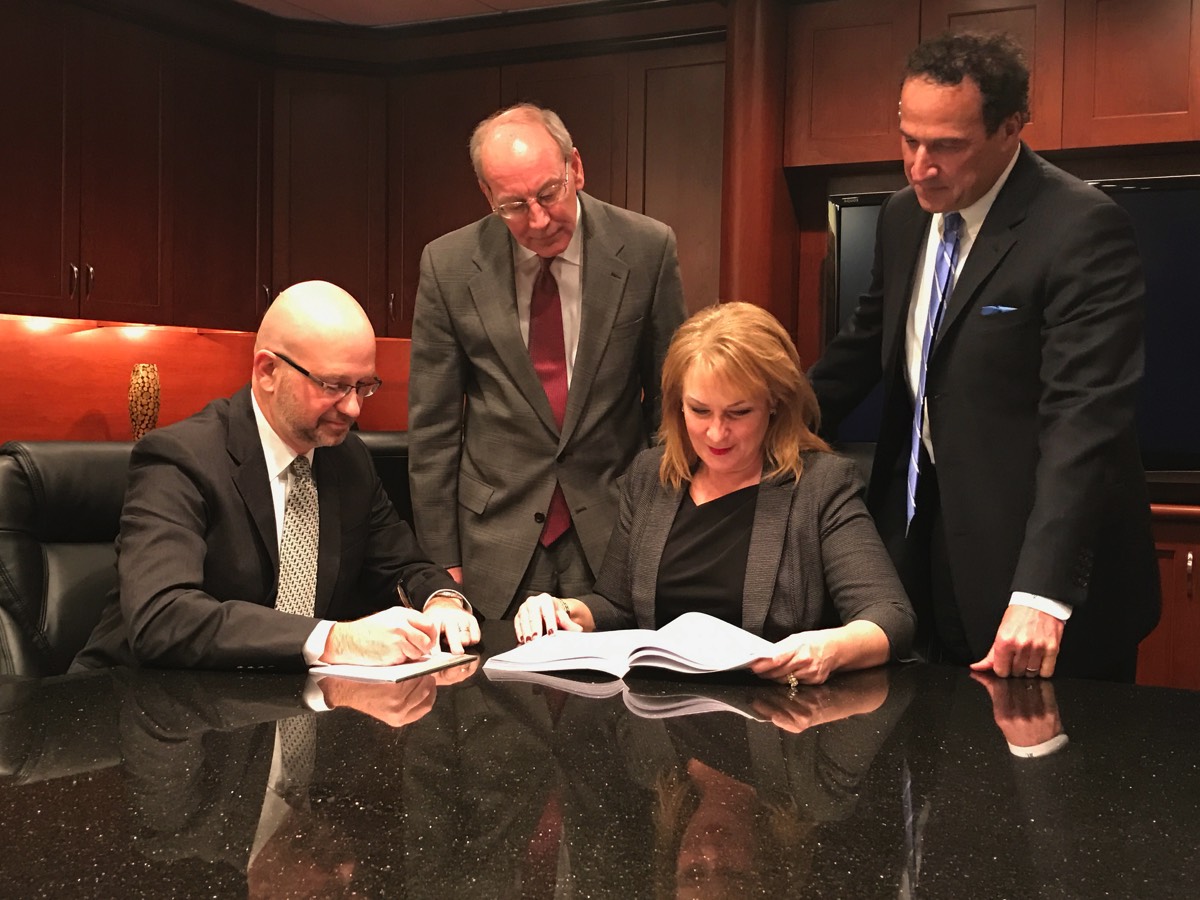 ABOUT KNAFO LAW OFFICES
At Knafo Law Offices, we take great pride in being a source of legal advice, counseling, and service to thousands of Pennsylvania injured clients. Because many of our cases are referred by other attorneys, our tradition of providing personal service and accommodating special needs extends not only to our clients, but to our referral counsel as well. During the past five years, we have found the need to invest our time and resources in the latest technological advances available to the legal profession. Our state-of-the-art computers are networked with our custom-designed software and our offices are connected via secure VPN internet connections. We are accessible via the Internet to answer legal questions on a national and international basis. As we begin the 21st Century, our firm is poised and properly positioned to meet the growing needs of our clients and to firmly counter the complicated and aggressive defenses our clients are bound to encounter in the years to come. Our promise to our clients, colleagues and community is quite simple...We are here when you need us.

Accident Cases We Handle: Auto, Truck, Motorcycle, Pedestrian, Motor vehicle, Hit and Run, Death, Drunk Driving, Slip Trip and Falls, Work, Dog attacks, Construction, Defective Products, Food Poisoning, Workers Compensation, Workmens Compensation, Workmans Compensation, Social Security Disability, Medical Malpractice, Wrongful Death, Paralysis, Paraplegia, Quadriplegia, Brain Injuries, Fatalities.

Types of Injuries We Handle: Broken bones, Fractures, Spinal cord injuries, quadriplegic, paraplegic, broken arm, broken leg, herniated disk, buldging disk, compressed disc, back, neck, thoracic, fibromyalgia, rsd, broken nose, broken teeth, tmj, finger, skull, property damage, permanent, death, concussion, coma, paralysis, paralyzed, lung, induced coma, shock trauma, head trauma, trauma, burns, road rash, scars, scarring, brain damage, traumatic brain, Joint trauma, elbow, hand, hip, wrist, whiplash, leg, arm, knee, patella, ankle, foot, nose, wheelchair, walker, cane, numb, lumbar, cervical, thoracic, L5-S1, L4-5, C5-6, surgery, spinal cord, disc, disk, coma, brain, knee cap, wheelchair, concussion, fatality.

We handle accident and injury cases in the following cities and counties: Pittsburgh, Lawrenceville, Whitehall, Mt. Washington, Beechview, Brookline, Mt. Lebanon, Oakdale, Moon, Wexford, Monroeville, Penn Hills, McKeesport, Freeport, Canonsburg, Beaver Falls, Irwin, Oak Hills, Midland, and Allegheny County, PA.

Other Cases We Handle: Dog Bite, Dogbite, Falls, Slips, Trips, Work, Employer, Employment, Negligence, Recklessness, Swimming pool, Tractor trailer, driving under the influence, Speeding, Reckless, Drinking and driving, DUI, leaving the scene, rear ended, rear ender, rear end, total loss, highway, ice, snow, shovel, salt, ordinance violation, statute violation, motor vehicle, citation, hit-and-run, social security, workers compensation, workmens compensation, medical malpractice, defective products, food poisoning, wrong prescription.

Accident locations We Visit: Route 376, Route 79, Route 19, Route 51, Route 28, Route 22, Penn Avenue, Forbes Avenue, Fifth Avenue, Liberty Tunnel, Webster Avenue, Wylie Avenue, Centre Avenue, Carson Street and the Pennsylvania Turnpike (Route 476), University of Pittsburgh, Allegheny General Hospital.


CALL KNAFO LAW OFFICES, LLC
Knafo Law Offices, LLC 500 Grant Street Suite 2900 Pittsburgh, PA 15219 Phone: (866) 529-3463